First Snow of 2012, maybe February
I don't remember when we had snow for 2012, but this is the largest for sure. It was fairly deep, 6 inches or more on my car. But it fell in one day and night and all melted the next day.
It started to snow in the morning and after a couple of hours we had a dusting of snow, melting fast.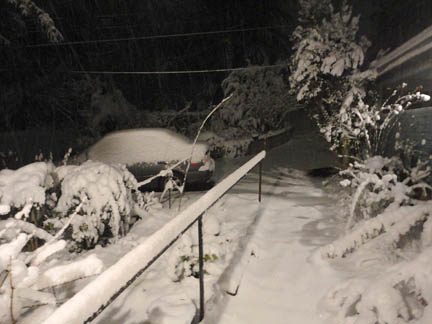 Early in the evening the snow had accumulated as much as six inches on the car.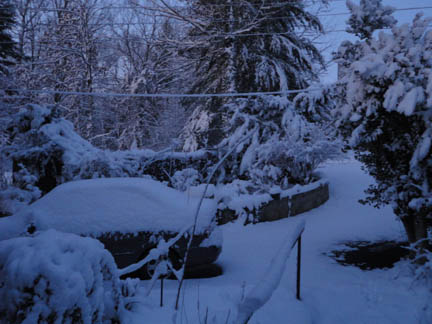 Early the next day, before sunrise, I went out to get the paper and saw a good amount of snow.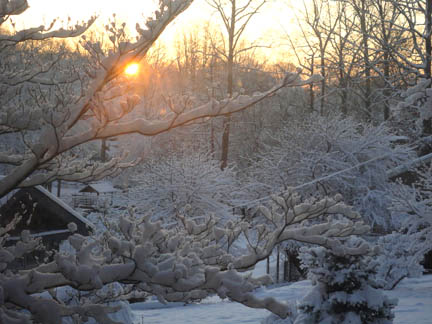 The sun rises into a clear sky and reveals the trees and bushes loaded with snow. It began to fall in clumps from the branches soon after the sun was up good.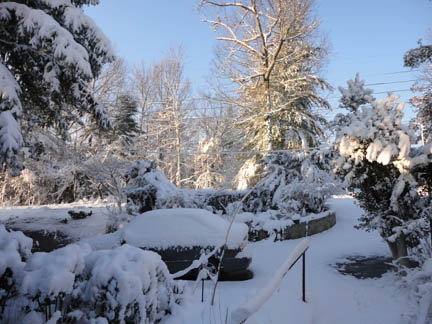 The dead looking hardwood tree across the road has lost most of its snow load soon after the sunlight fell full on it.