MY DAUGHTER VISITS
My daughter Moninna was here to visit from June 7 to June 14. She stayed with her mother but came to see us a couple of times.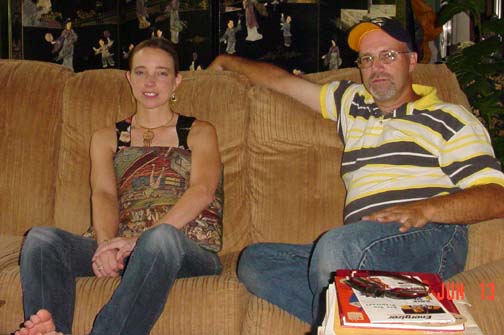 Moninna brought her long time friend Kenny along.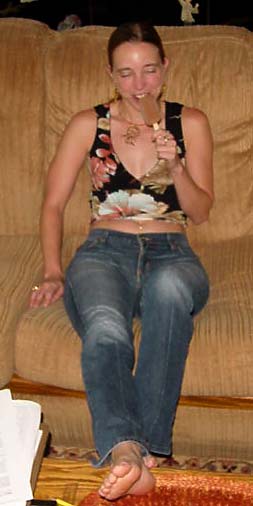 My daughter shows us her naval ring and other decorations as she eats a fudge pop cycle, barefooted.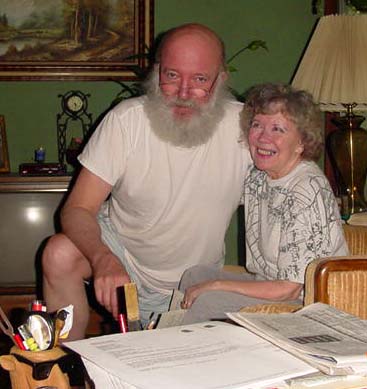 Margaret and I sit together.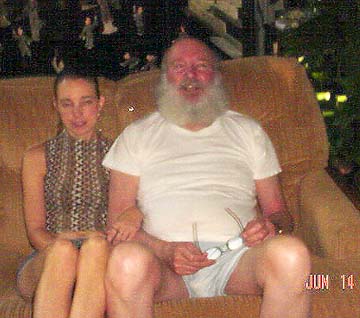 Moninna stopped by on her way home.