Our First Fire of 2007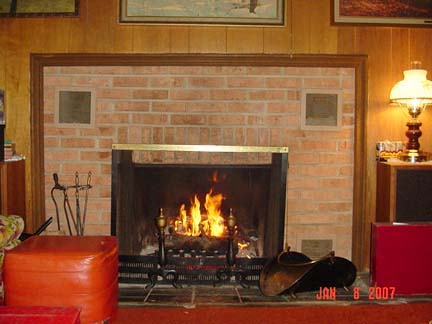 Here is our first fireplace fire of 2007, in the den.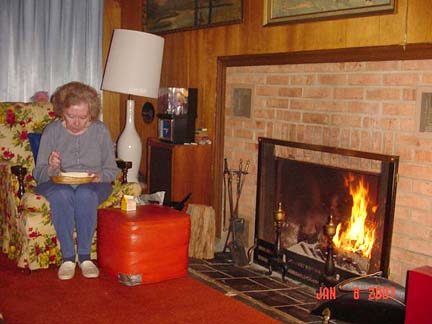 Margaret eats her Meals-on-Wheels lunch beside the fire.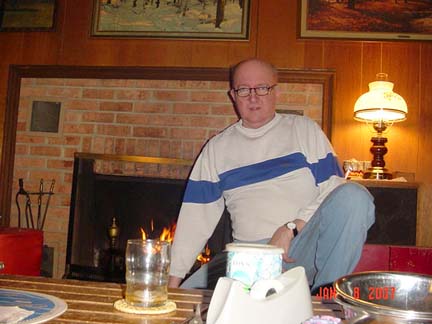 I am sitting in front of the fire with the camera on automatic. Margaret did not want to take my picture.
MOVIE OF FIRE Click here to see a movie of a fire in our den fireplace.