HALLOWEEN 2002
Each year my son Lewis and wife Jennifer dress my grandsons up for Halloween. And they stop by our Timberlake home to go "trick-or-treat" in the neighborhood. Then they go to the party at their church.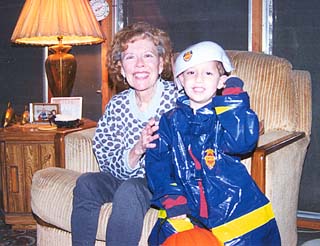 Here is Margaret and grandson Zachary.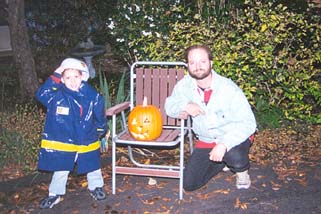 Lewis and Zachary look at my pumpkin.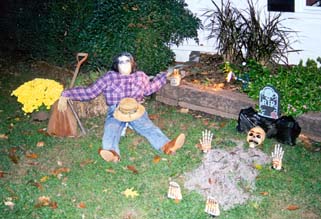 This is part of the front yard of neighbors Pat Whilhelm and Shirley Burford.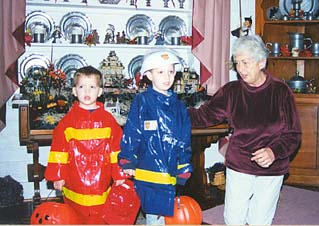 Here is Shirley Burford with my grandsons Daniel and Zachary. They are dressed this year as a fireman and a policeman. Behind them is a display of Shirley's dish collection.