A COUSIN CONTACTED ME
One of the perks of having a web site is that I get to meet about one new relative a month. They find the site and send me e-mail. Herb More is the son of my first cousin Herb More (Morehouse) Jr., who was called Herbert Jr. when we were young.
He let me know that I had identified his mother incorrectly in a picture on the site. And he sent me the picture below.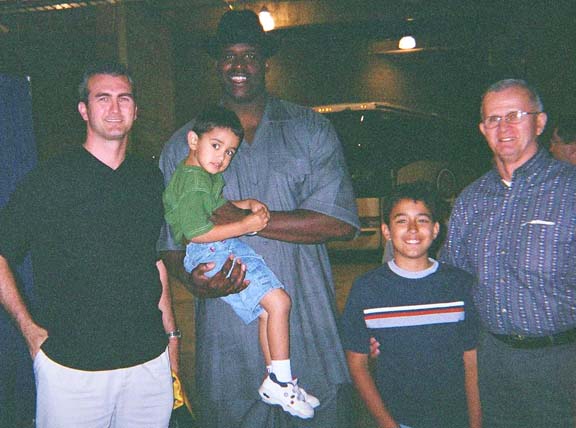 Herb III, Shaquille O'Neal holding Herb's son Jalen, Herb's son Terrance, and my cousin Herbert Jr. Herb was assistant coach at the high school that Shaquille attended.