A Friend Has Died
Esther Tomlinson Robertson was a friend. We lived in the same community at middle school and high school levels, and she married Ted Robertson, one of my friends in the community.
Ted and I would work on our cars many evenings. Esther would fix us toasted cheese sandwiches when we got hungry. In later years she always gave me a hug whenever we met.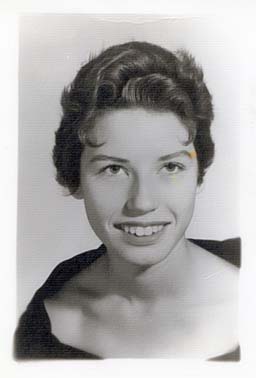 I guess this is the High School graduation picture.
I remember visiting them about the time this picture was taken. Less than six months later she was gone. She told me she knew how it was to spend Christmas in a hospital because her first son had been born at Christmas.