PICTURES OF DANNY
Here are a couple of pictures of my cousin Danny who died a few days before Christmas. Maybe you have seen these before.
I think this is Danny being held by his father Clyde Steppe.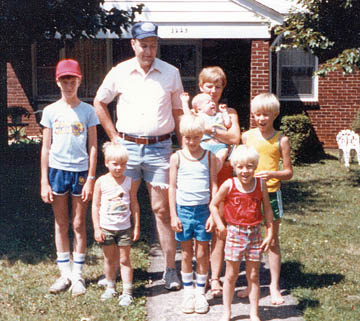 This is a picture of the Danny Steppe family on a trip to Virginia. They are standing in front of the home of his uncle Gordon Steppe.