OUTER BANKS AUGUST 2004
We went to the outer banks in August 2004 and stayed in Peggy Bowen's cottage in Southern Shores. It is a cute little cottage, four bedrooms, 2 1/2 baths, and other amenities. She let us stay for a week for free, but we came back before Labor Day since I didn't want to get caught in the traffic.
The background music was done by Margaret when she was taking piano lessons a few years ago.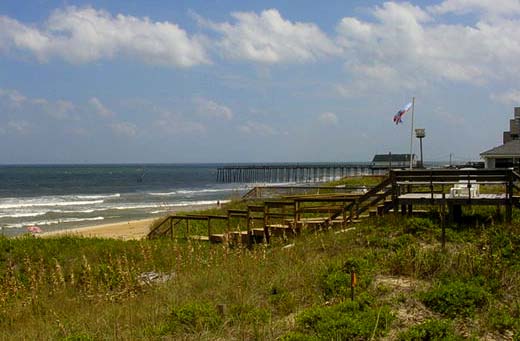 The pictures are in no particular order, just what is convenient for me. This is a general view of the next door deck with the damaged fishing pier in the background, Atlantic Ocean waves, and a beach umbrella on the beach at the far left.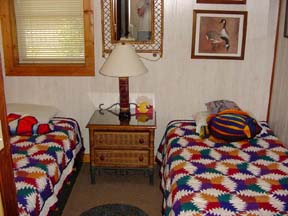 This is the lower bedroom with two single beds. The other lower bedroom has a double bed. There are two upper bedrooms, one with a pair of single beds, and the other is the master bedroom.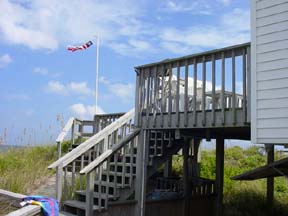 A view of the upper decks from the lower level.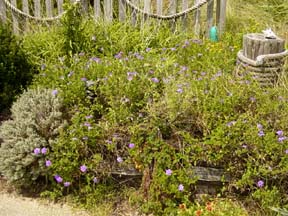 The flowers at the end of the driveway.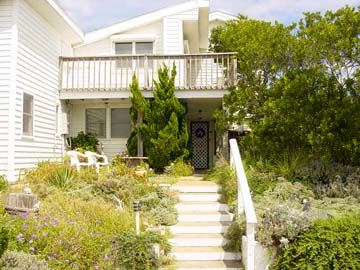 Entrance to the house is through the door dimly visible in the center of this picture.