DELLA AND BRENDA CHRISTMAS LUNCHEON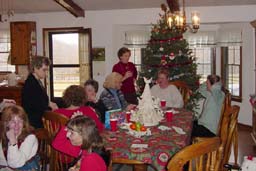 Here is a general view. Amy sits in front of the tree.
These pictures were taken with my Christmas present, a new digital camera. I didn't know how to use it properly. And I have edited them to make them small enough for the web.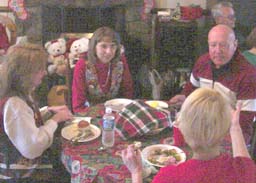 Nancy, Cindy, and Randy.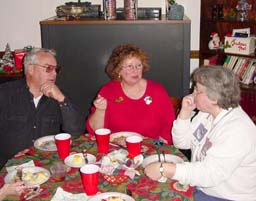 Don and Della Hagy and Janet.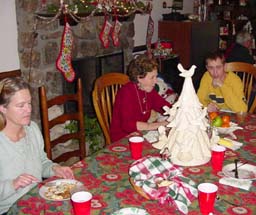 The main table. That is Katherine Barringer in the middle.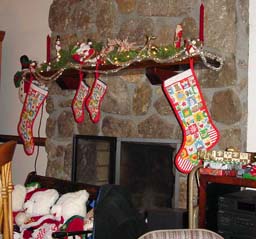 The mantle decorated in Brenda's home