WORLD TRAVELERS IN BODRUM, TURKEY
My cousin Bob Smith and wife Sandy visited Bodrum, Turkey, in June 2011.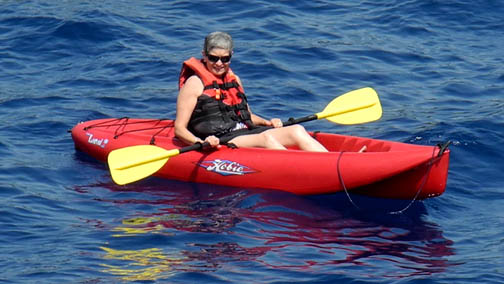 Sandy kayaking in the Aegean sea near Bodrum, Turkey.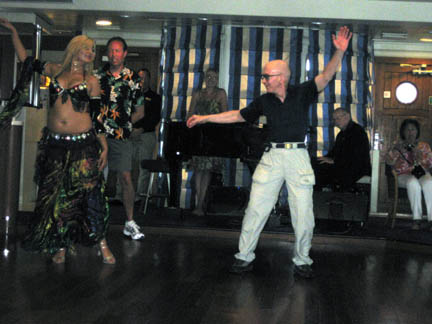 Bob belly dancing at Bodrum Turkey. Hear are his comments.
"In Bodrum, Turkey, the belly dancer invited me and two other men from the audience to dance with her. She danced. We improvised. The rest of the audience roared and applauded. She obviously was endowed with anatomic equipment and moves that we men could not duplicate. I couldn't help but think that Clinton Brim would have been a much better partner for her.
Best Wishes.
Bob Smith"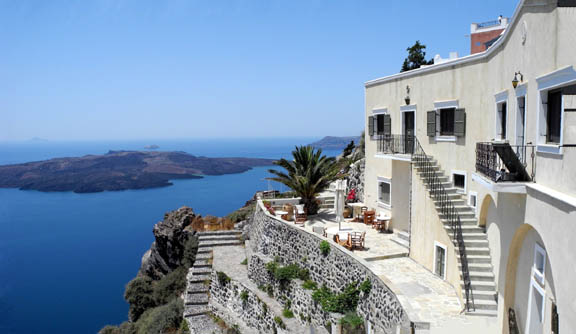 A favorite photograph of Fira, Santorini.