VISIT TO MORRIS ORCHARD
Each fall we go to the orchard in Amherst County near Elon. I have been going to the orchard in the fall for most of my life.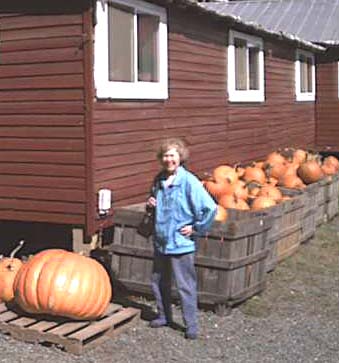 Margaret admires the prize pumpkin for this year.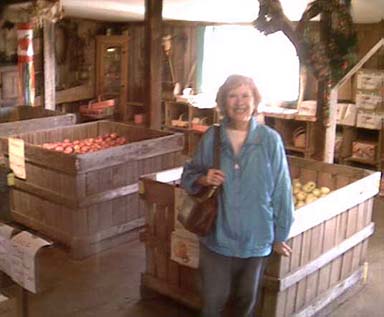 Margaret will buy several kinds of apples. Here she stands in front of bins of Red Delicious and Golden Delicious apples, her favorite.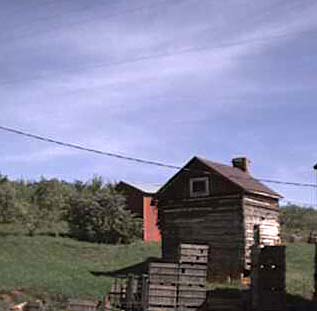 Here is one of the old buildings at the orchard. It is constructed of logs with a stone chimney.