VISIT TO MORRIS ORCHARD FALL 2003
Margaret and I went to Morris Orchard today, Monday Oct 13, 2003.
The orchard has decorated the driveway with hay bale figures. This looks like a spider, or some kind of bug.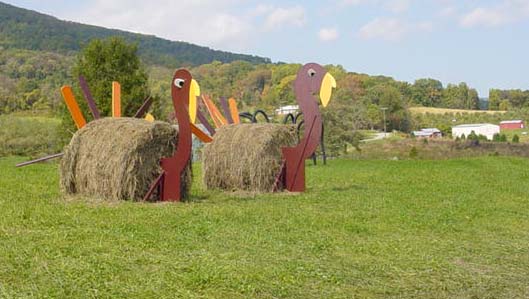 Two turkeys.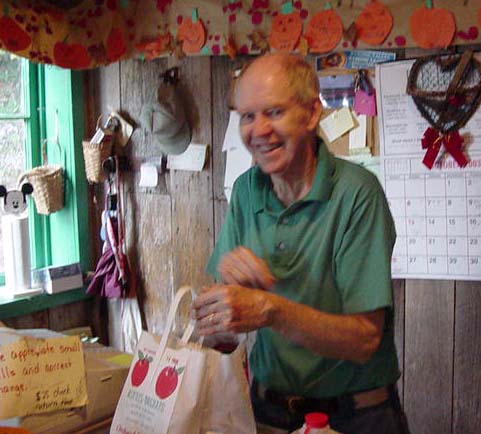 The clerk in the sales shed. We have been seeing him for several years.