MARGARET'S 2011 BIRTHDAYS
When Margaret's daughter Alice could not be here for Margaret's birthday July 6 the daughters decided to have a party on June 22.
One of Margaret's favorite gifts is flowers. Here are four from daughter Connie, cousin Jean, daughter Connie and hairdresser Betty.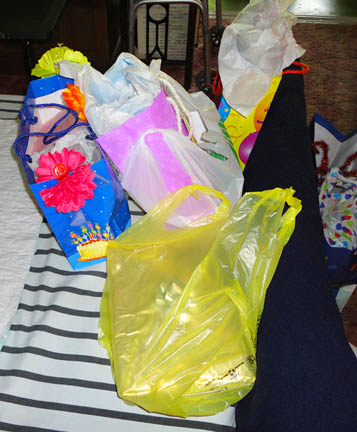 These are the presents to be unwrapped.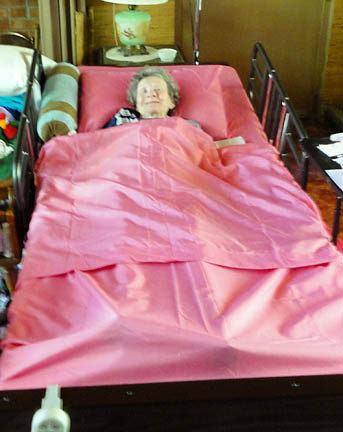 Connie gave Margaret this set of pink sheets.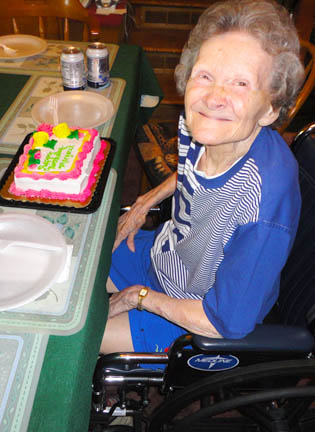 Margaret's birthday cake.