DOGWOOD TREES ARE IN FULL BLOOM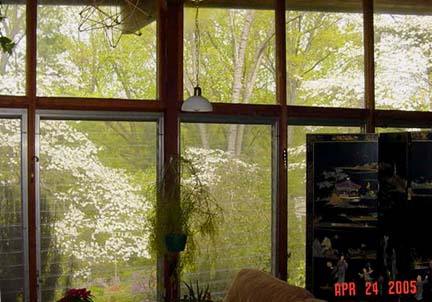 We can see several dogwood trees from our TV room which is an enclosed porch looking out on our back yard.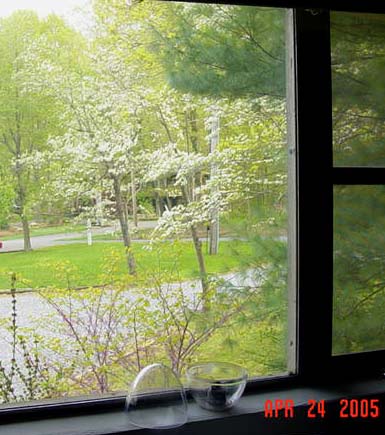 The view out of our office window onto the neighbors front yard.
The enclosed patio on our bedroom lets us see a dogwood out of the right side windows.
This pink dogwood is in our front yard.
This dogwood is in our front yard beside the pink dogwood. Actually, the yards of lakefront houses are reversed. The front yard is really the back yard, and vise versa.
The dogwood next to our mail box. It does not grow well , being shaded by dense pine trees.