DANIEL'S BIRTHDAY 2004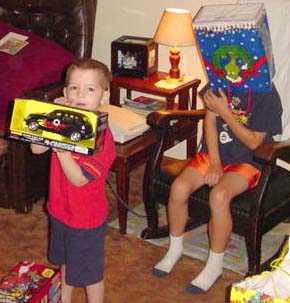 Daniel opens the present Margaret and I gave him. A cousin has a bag over his head.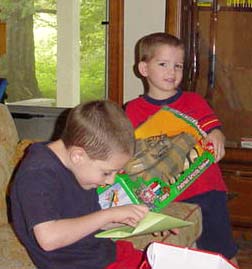 Zachary and Daniel look at a present.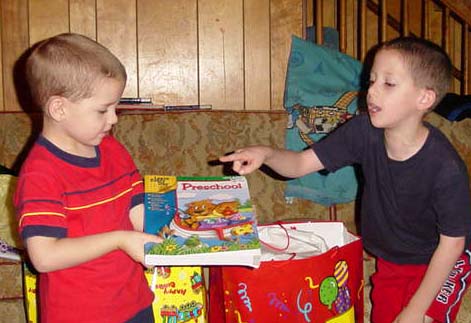 Daniel and Zachary admire a book.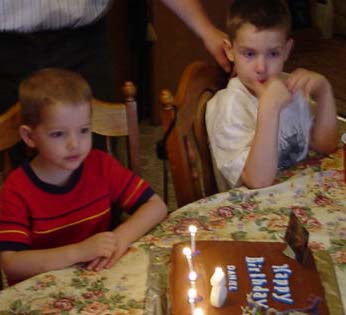 Daniel is ready to blow out the candles on his cake.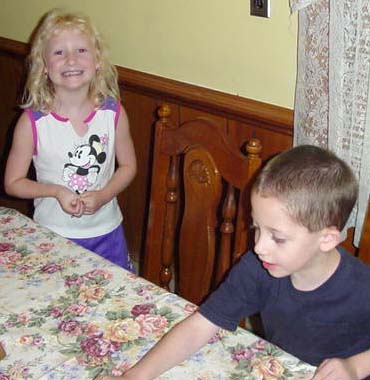 Zachary and a girl cousin look at the cake.