PICTURES OF THE TWINS, JUNE 2009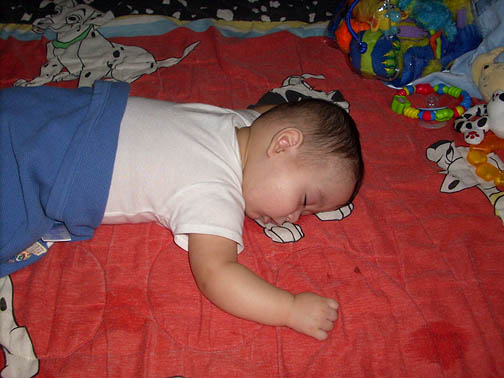 I am not able to tell the difference between one twin and the other. One is Miles, the other is Mason.
The twins were born Oct 11, 2008. They are about 6 months old in the first five pictures.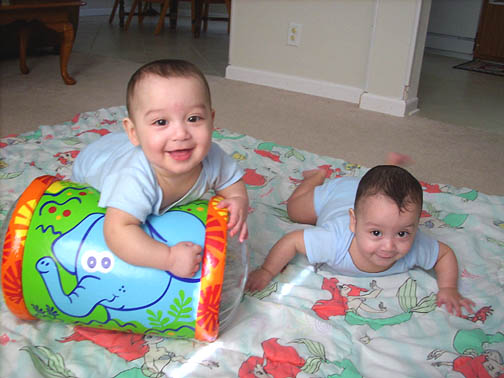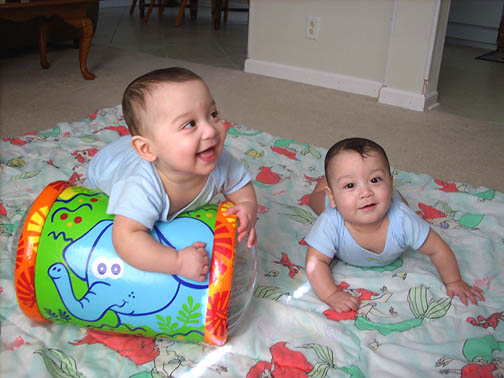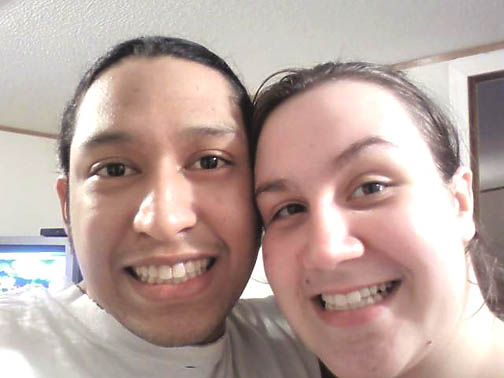 The proud parents, Jeremy and Ericka Porterfield.
The twins at Christmas.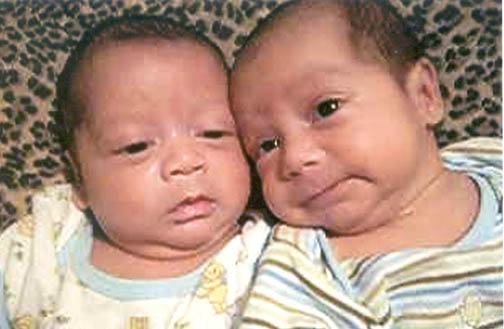 The twins soon after they came home from the hospital, maybe in November.